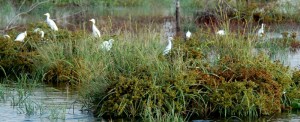 WEF Highlights: Deciding on a Natural, Cheaper Way
Texas water district builds a wetland to supply residents with a water supply and serve as a wildlife sanctuary. Congratulations to the project team, including, Tim Noack (project manager), Josh Wheeler, Ryan Pierce, Loretta Mokry and a host of APAI engineers who were all instrumental in the research, planning and implementation for this project.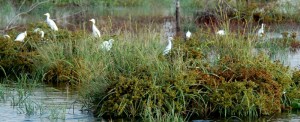 Since its completion in October 2013, the
George W. Shannon Wetlands have become
a place where a diversity of species thrives,
including egrets. Photo courtesy of
TRWD (Fort Worth, Texas).