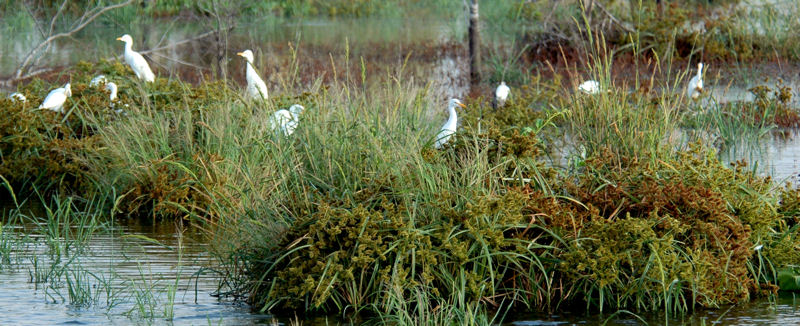 Wetlands Win ENR & NAEP Environments Awards
The Tarrant Regional Water District's Richland-Chambers Wetland was recently awarded the 2015 National Association of Environmental Professionals (NAEP) National Environmental Excellence Award in Environmental Management. The project was also honored with the 2014 Engineering News Record (ENR) Best of the Best for Water/Environment in both the region and the U.S. The wetland is currently the largest project in the country utilizing constructed wetlands to reclaim effluent return flows for the purpose of augmenting a surface water supply source. This project diverts up to 90 million gallons per day of water from the Trinity River into a 2,022-acre constructed wetland for removal of sediments and nutrients before the water is pumped into Richland-Chambers Reservoir.
The wetland utilizes natural treatment mechanisms powered by sunlight, wind, plants and microbes to improve the quality of the river water to a condition that is comparable to the natural tributary inflows to the reservoir. No chemicals are used, and the only electricity inputs are for pumping the water. Not only does this project represent a "drought-proof" water supply source, but it also provides multiple benefits of wetland habitat, public education opportunities, and passive and active recreational uses for the public. Congratulations to the APAI / CH2M HILL / McCarthy team who made this project such a success!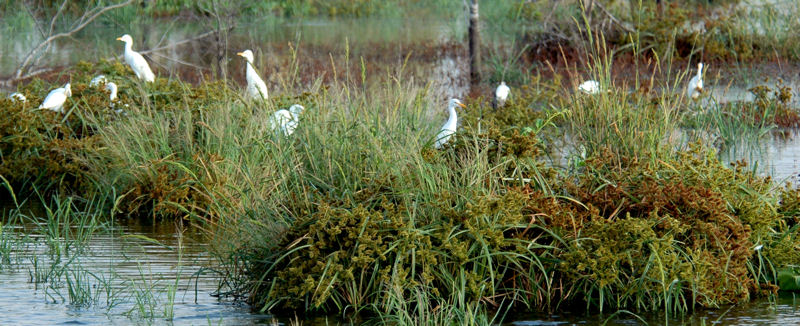 Since its completion in October 2013, the George W. Shannon Wetlands have
become a place where a diversity of species thrives, including egrets.
Photo courtesy of Tarrant Regional Water District (Fort Worth, Texas).